J.D. MEYBERG
Rover3500.de


AUSTIN ROVER
Cowley



Vanden Plas
1985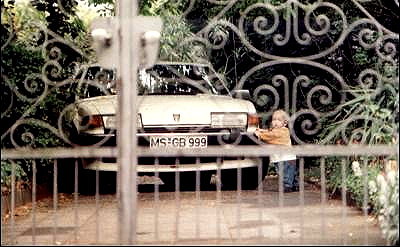 Hauskatze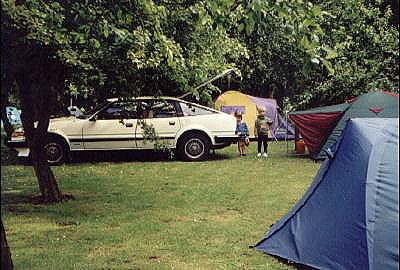 grün getigert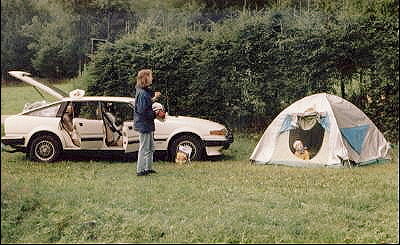 streunend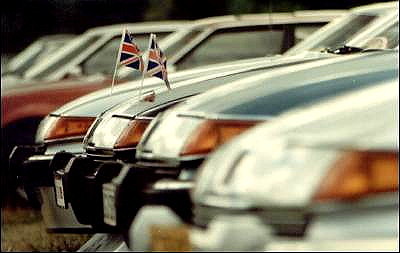 zum Sprung geduckt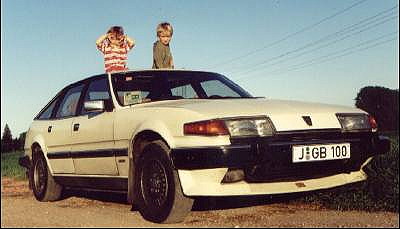 Conqueror of the Empire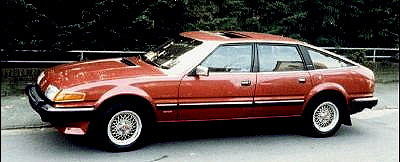 Wildkatze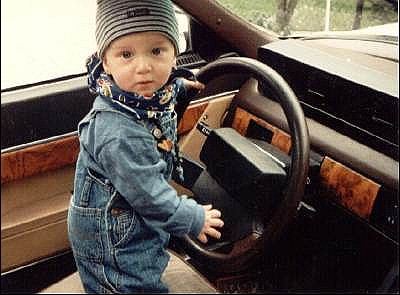 Herrenfahrer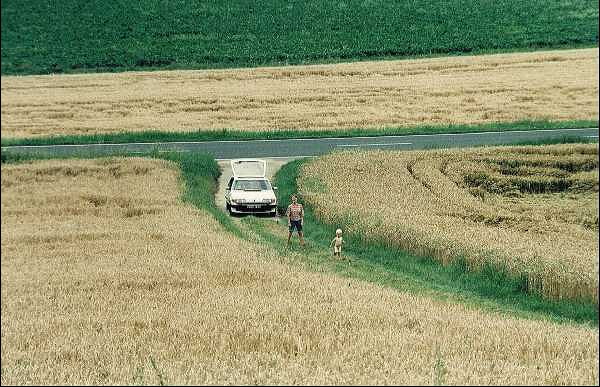 noli turbare circulos meos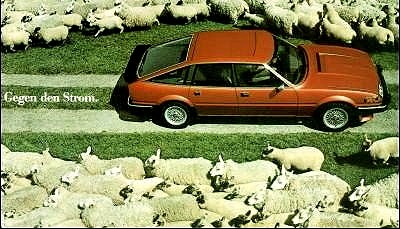 © Austin Rover Deutschland

Rover. Gegen den Strom.


The Rover 3500 was launched on 30th June 1976 to ecstatic reviews. By the standards of the time, it was an extremely well-equiped vehicle, with class-leading performance.

In January 1977, it was chosen for the Car of the Year award by a panel of European motoring journalists, and in 1978 it was voted Tow Car of the Year in Great Britain. Other accolades included the Don Safety Trophy, the AA Gold Medal, and the Style Auto award.

The SD1 had conventional monocoque construction and, like many contemporaries, was designed with a rigid passenger cell with crushable front and rear ends for accident protection. Side-collision strength was aided by horizontal compression struts in the doors just below the windows, and the car had the new Triplex Ten/Twenty windscreen, with a toughened inner layer to reduce lacerations in an accident.

The shell was electrophorically primed and then sprayed with a new and tough thermo-plastic paint, and the zinc-coated sills were ventilated.

The fifth gear provided an overdrive for fuel economy, which gave overall gearing of 28.8 mph per 1000 rpm and meant that the engine was turning at only 2300 rpm at 70 mph in top gear.

The SD1 was built in a huge new factory on Rover's existing Solihull site, which was claimed to be one of the most modern in Europe.

Closed in 1982 as a result of one of BL's many reorganisations the SD1 production was transferred to Cowley.

ROVER SD1, James L. Taylor, London 1991
Yesteryear Books, ISBN 187307803X



Home
Rover3500.de
>


3500 P6
Rover3500.de
>


Impressum
Rover3500.de
>


© MEYBERG/GERMANY